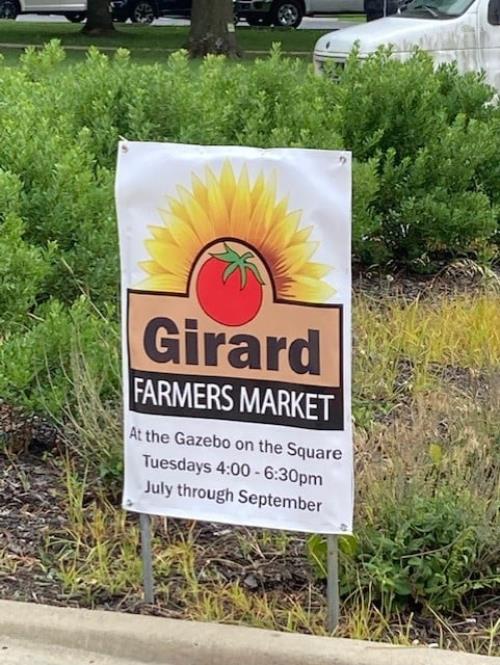 Girard Farmer's Market
108 E. Forest , Girard, KS 66743
(620) 724-0472
Description
Homemade. Homegrown. Hand gathered.
Come join us today at the Girard Farmers Market! We will be on the Square at the Gazebo every Tuesday from July through the end of September. All vendors and customers are welcome! You will find amazing things from fresh to unique and everything in between. We hope to see you there!
Market Hours: Tuesday 4:00pm - 6:00 p.m.
Market Season: July - September
Location: Square at the Gazebo
Location