Kansas Originals Market and Gallery
December 13, 2022
|
Member features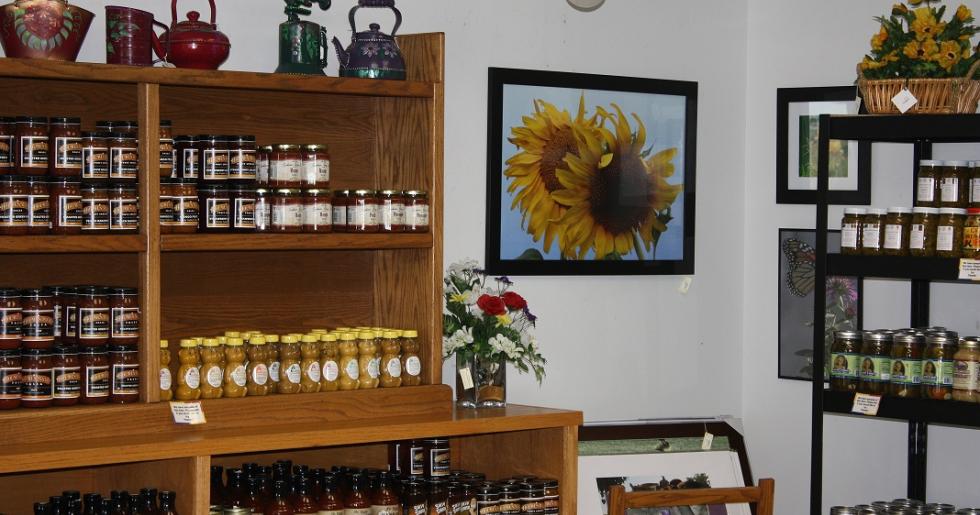 Opening their doors August 1, 1991, on the Post Rock Scenic Byway, Kansas Originals Market and Gallery showcases many different Kansas artists, craftsmen and food producers. Kansas Originals Market and Gallery is owned by the Post Rock Opportunities Foundation. The foundation is a nonprofit organization that provides the service of promoting and marketing the talented work of Kansans, especially those who are over 62, disabled, minority, or low-income.
With visitors from over 100 countries, Kansas Originals Market and Gallery is a must-see stop to add on your next road trip. You can find things like limestone post rock name signs, western coat racks decorated with genuine cowhide, many different wood pieces both large and small, apparel with Kansas emblems and scenes, and a wide variety of Kansas-made foods. They also offer different themed gift baskets and have some great Christmas baskets full of various Kansas-made products.
More than 1800 artists, craftsmen, and food producers from all over Kansas have sold their products in Kansas Originals since it opened. In addition to the main store located at the junction of I70, exit 206 and Highway 232, they have a store in the Topeka Service Area on the Kansas turnpike east of Topeka. Be sure to stop by one their store locations or check them out on the web at www.kansasoriginals.com for all your Kansas made Christmas needs.
Popular Categories
Popular Tags
Archive