Udderly Good Products: Madd House Hill
March 24, 2022
|
Member features
Neither Cynthia nor John Maddock grew up with an agricultural background but that did not stop them from jumping at the opportunity when their kids wanted to have a livestock project in 4-H. Thus began the search for the animal that would fit their family perfectly. They decided on Nigerian Dwarf goats due to their size, good disposition and having the highest butter fat content for goats.
After they started raising the goats came the question "What do I do with all this milk?" This is when Cynthia started making soap, lotion sticks, chapstick and bath melts. She mixed the goats milk with essential oils, which could provide great natural benefits to the body. Along with these products they grow loofah and add it to soaps as a soft exfoliator that is gentler on the skin.
While the human kids are older now, they are still involved with the business. The oldest daughter runs the social media accounts and blog. Two of the boys are still at home so they can help with day-to-day care of the animals and milking. The biggest family affair is the Open Farm Days. The Maddock family started the Open Farm Days as the pandemic started which was a way for other families to get out of the house and have some "goat" therapy while still staying distanced. This year they plan to add goat yoga to the Open Farm Days. Like them on Facebook and watch on their website for the 2022 dates.
The best part about creating these products? "For me, it is kind of like therapy" Cynthia said, "One thing I didn't expect: The great people that I got to meet and work with on a regular basis that are now friends." One product she created was a lotion stick, which provides product with easy on-the-go access.
Check out Cynthia's favorite products the tea treelime soap, the Happy Feet and the all-natural bug repellent lotion stick, and everything else she offers on the shop tab of our website.
By: Josey Mestagh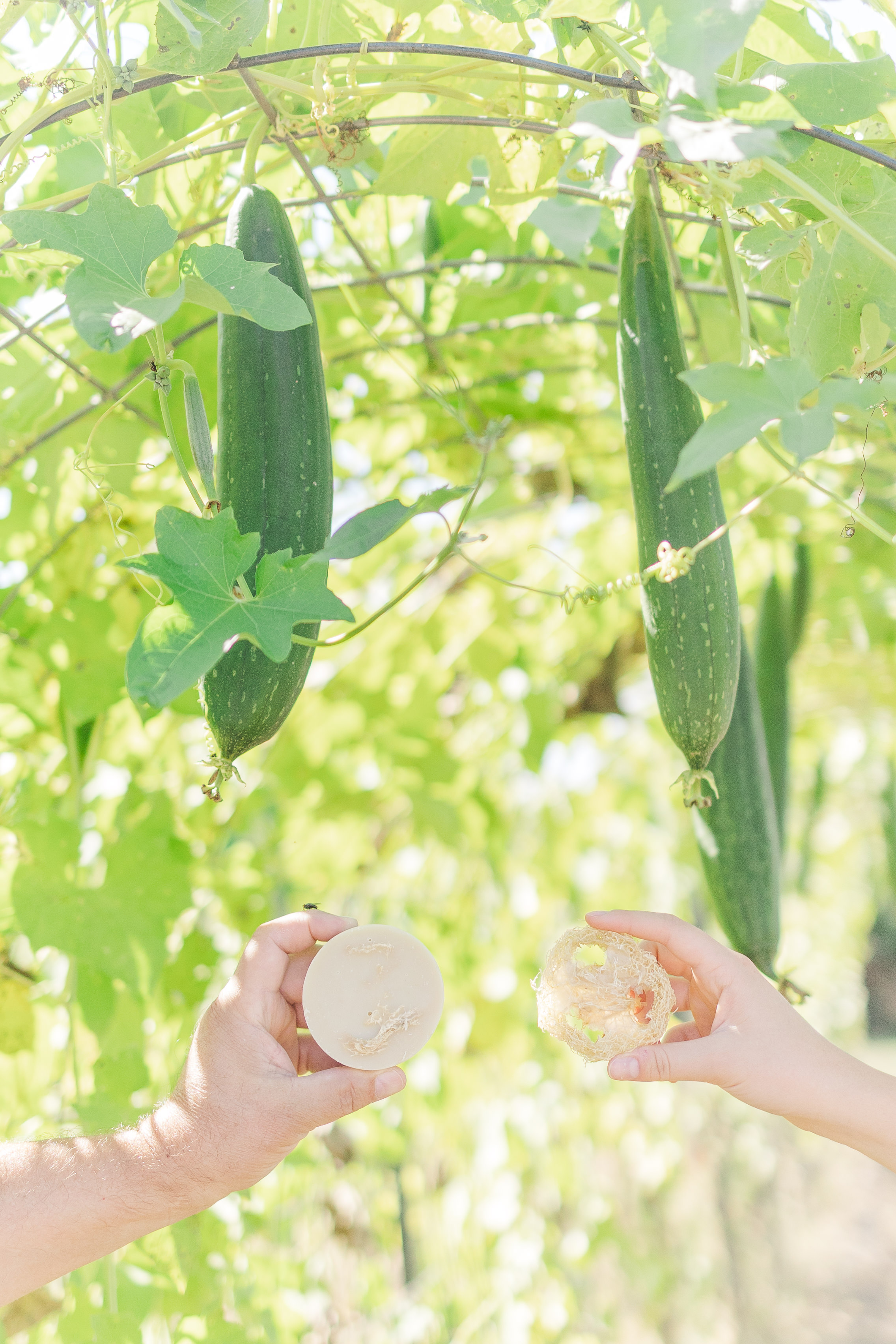 The picture above is a loofah garden. Click here to learn more about the products and benefits.
Popular Categories
Popular Tags
Archive