The More Ewe Know: Brunkow Family Lamb
July 22, 2022
|
Member features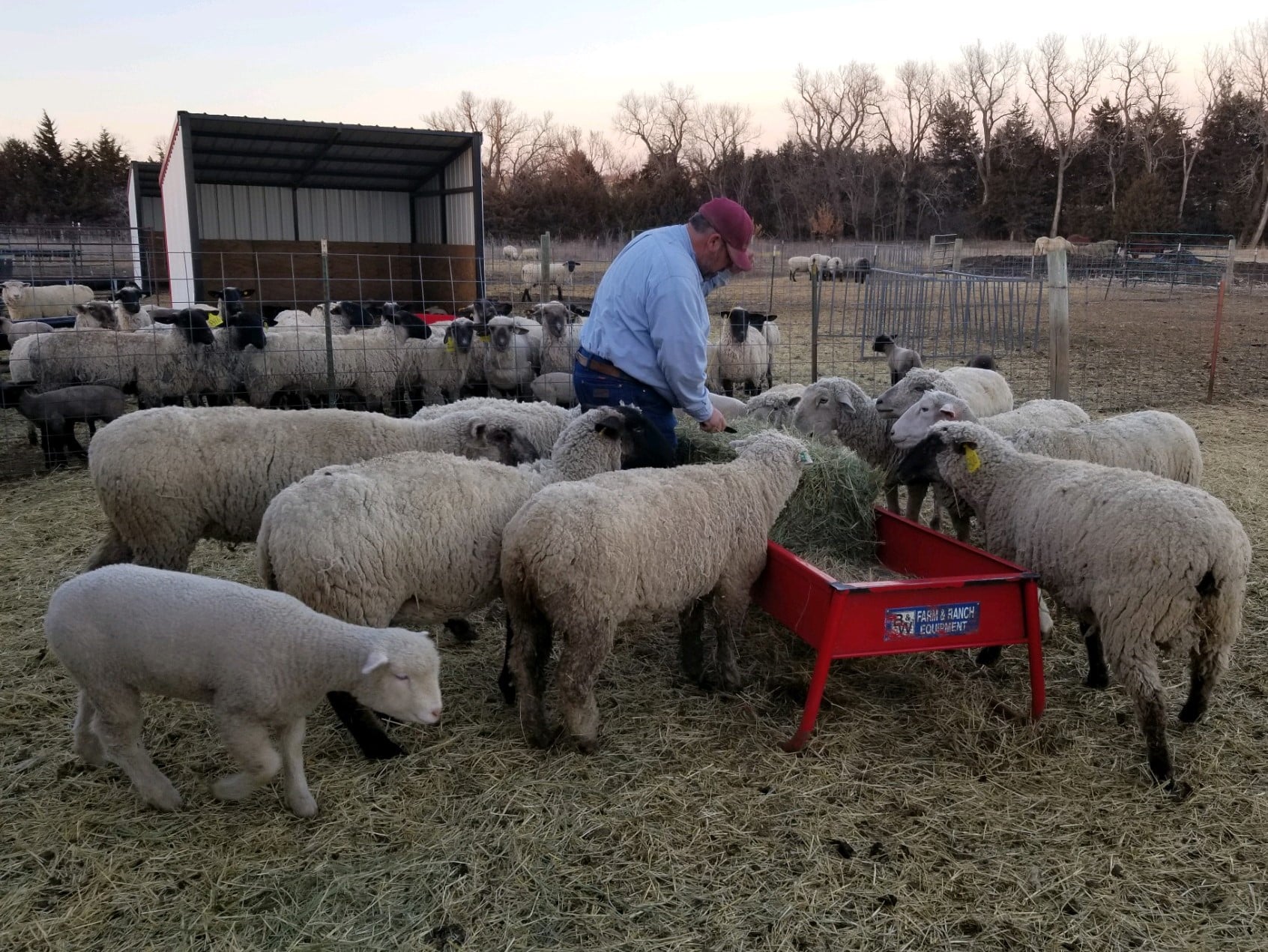 What started as a fun 4-H project quickly turned into a business and a career for members of the Brunkow family. Glenn and Jennifer Brunkow are fifth generation farmers who raise crossbred and Southdown sheep in the Flint Hills of Kansas. The Brunkows have two kids who are in college studying sheep reproduction and ag policy. When the kids are not busy with school they come home and help the family take care of over 70 ewes.
The Brunkow Family Lamb farm raises sheep for 4-H lamb projects to help the next generation of sheep producers. When asked what advice Glenn would give to youth and those interested in raising lambs Glenn says, "Start small and learn from your mistakes."
While busy raising their sheep, the Brunkow family also works with Yoder Meats to process quality lamb meat to feed your family and theirs. The Brunkow family has taken the next step to make online ordering easier using Barn2Door. Purchasing from their Barn2Door site will allow you to get subscription boxes and have them mailed directly to your door or available for pickup.
"We love interacting with consumers to share what we do and help build consumer confidence in agriculture," Glenn said.
You can learn more about Brunkow Family Lamb on their Facebook and visit their website to purchase lamb meat!
By: Casandra Rodriguez
Popular Categories
Popular Tags
Archive