Meet the Fall Interns
October 11, 2023
|
In the news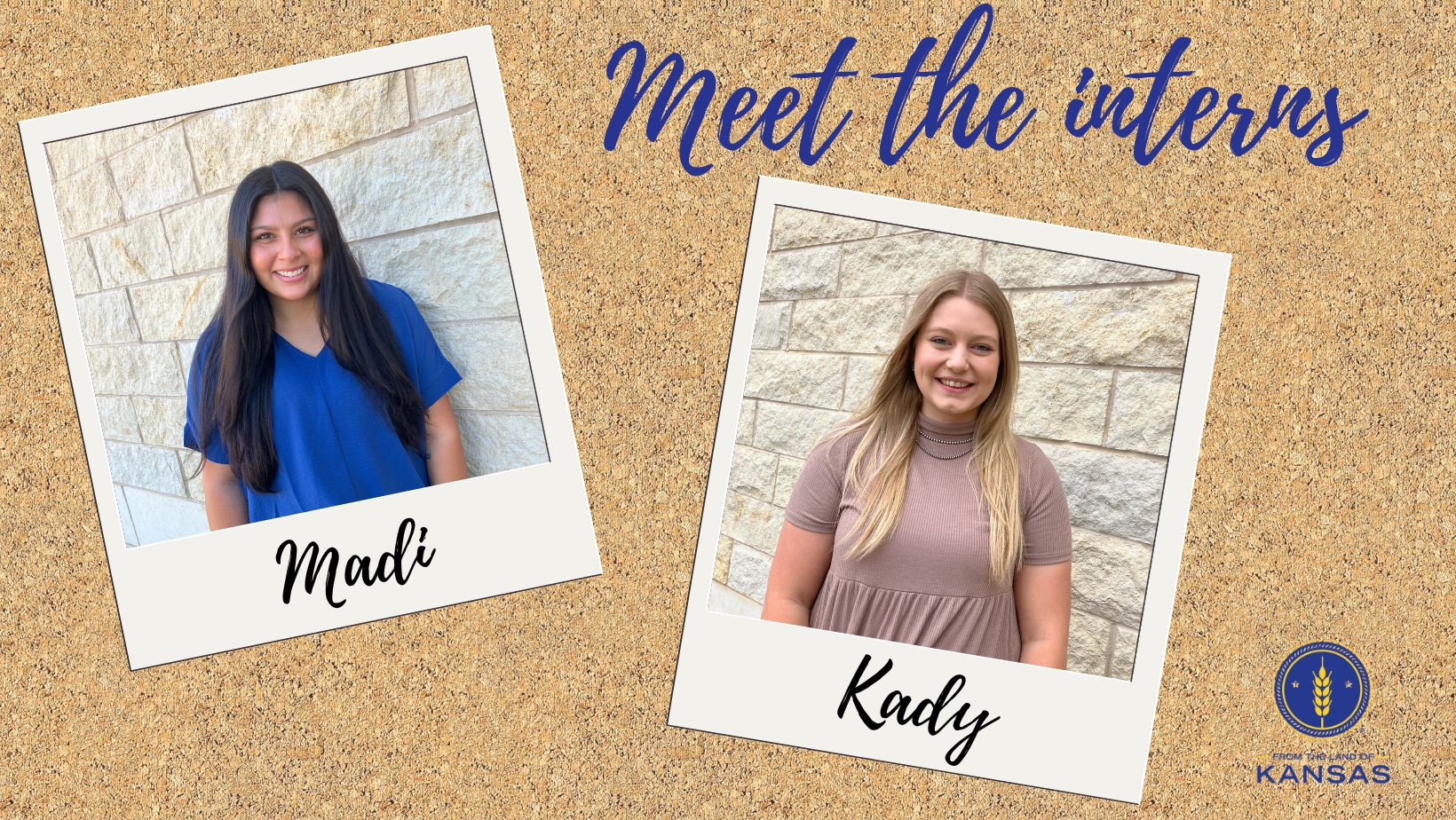 Please welcome fall interns Kady and Madi to the From the Land of Kansas program!
Kady is from Onaga, KS and is a Senior at Kansas State University with a major in agricultural communications and journalism, a secondary major in global food systems leadership and minors in agricultural sales and animal sciences & industry. She was interested in this internship because she loves communicating with others and helping them share their stories with the world through various forms of media. So far, she has enjoyed creating designs and helping work the From the Land of Kansas booth at the Kansas State Fair. After she graduates this spring, she plans to pursue a career in the agricultural communications field focusing on photography, videography and social media.
Madi is from Eudora, KS and is a senior at Kansas State University majoring in Hospitality Management with a minor in Business. So far, she has enjoyed stepping outside of her comfort zone by writing for our blog. Madi was initially interested in this internship because of the opportunity to promote Kansas producers as she has watched her grandparents dedicate their entire life together to their farm. After college she hopes to find a career in event planning where she is also able to showcase her skills in graphic design and social media marketing.
Popular Categories
Popular Tags
Archive