Celebrating Kansas Farmers Markets
August 25, 2023
|
Farmers markets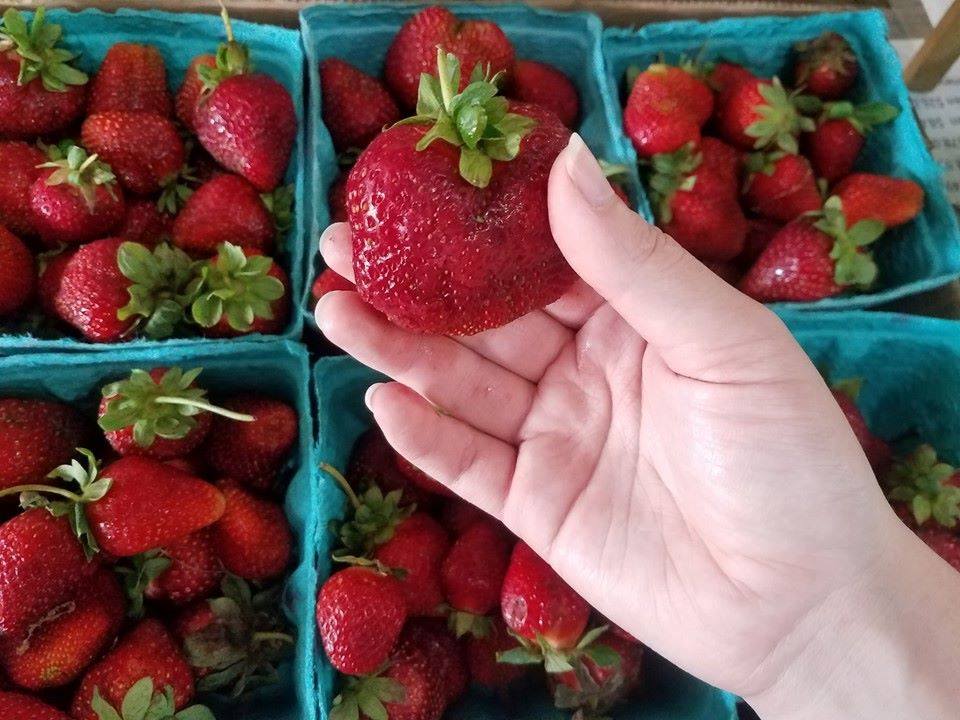 Ag Heritage!
Kansas is a state that prides itself on its farming heritage, with agriculture being a significant part of the state's economy. With the growing popularity of agritourism, the state's agriculture industry has been able to diversify and offer new ways for people to experience Kansas's rural lifestyle. In celebration of From the Land of Kansas program, celebrating its 45th year, the Kansas Agritourism Program and From the Land of Kansas program have joined forces to celebrate and promote the state's agricultural industry throughout the year! In part of the 45th year celebration the two programs are coming together to celebrate Farmer's Markets across our state in honor of August being Farmers Market month.

From the Land of Kansas Partnership
The partnership between these two programs has resulted in a significant impact on the state's agriculture industry. The Kansas Agritourism Program helps to connect and promote farmers and ranchers who are interested in adding agritourism to their operations with the general public looking for new and unique opportunities to experience Kansas's rural lifestyle.
The From the Land of Kansas program, on the other hand, focuses on promoting and supporting Kansas agriculture by creating a recognizable brand for Kansas-made products, helping to increase demand for these products and, in turn, supporting the state's agriculture industry. By partnering with the Kansas Agritourism Program, From the Land of Kansas has been able to promote farmers' markets across the state and highlight the importance of buying local.
Fresh Food!
Farmers' markets play an essential role in supporting local farmers and businesses, as well as providing fresh, healthy, and locally grown produce to consumers. Kansas is home to over 100 farmers' markets, which offer a diverse range of products, including fruits, vegetables, dairy products, meat, and baked goods. These markets not only help farmers sell their products directly to consumers but also provide an opportunity for consumers to connect with local farmers, learn about their farming practices, and develop a greater appreciation for the hard work that goes into producing fresh, healthy, and sustainable food.
Handmade Goods!
Kansas farmers' markets offer a unique experience for locals and visitors alike. These markets offer a vibrant atmosphere where farmers and vendors showcase their fresh produce, handcrafted items, and homemade goods.
One of the best things about visiting a Kansas farmers' market is the opportunity to connect with local farmers and learn about the produce they grow. From the freshest vegetables to the juiciest fruits, the options are endless. These farmers often offer unique varieties that may not be available at your local grocery store.
In addition to the fresh produce, farmers' markets in Kansas also feature a variety of homemade goods such as jams, jellies, baked goods, and artisanal crafts. These handcrafted items are perfect for gifts or for a special treat for yourself.
More than just a Market!
One of the most enjoyable aspects of visiting a Kansas farmers market is the sense of community that is created. Farmers markets are a great place to meet new people and connect with old friends. You can chat with vendors, learn about the products, and enjoy the lively atmosphere.
Many Kansas farmers markets also offer live music, cooking demonstrations, and other fun events that make for an even more enjoyable experience. Kids can have a great time as well, with many markets featuring activities and games to keep them entertained.
Kansas farmers markets are a fun and unique way to experience the state's agricultural offerings. With fresh produce, homemade goods, and a sense of community, these markets offer a memorable experience for everyone. So, whether you're a local or a visitor, be sure to check out a farmers' market in Kansas and enjoy the fun! By Kelsey Wendling
To find a local Farmers Market near you visit either Kansas Farmers Markets | Fresh Kansas produce, agriculture, food (travelks.com) or From the Land of Kansas | Registered Farmers' Markets
Popular Categories
Popular Tags
Archive